Muireann Bird as Betty O'Barley in Edinburgh Fringe
August 27th, 2015 by admin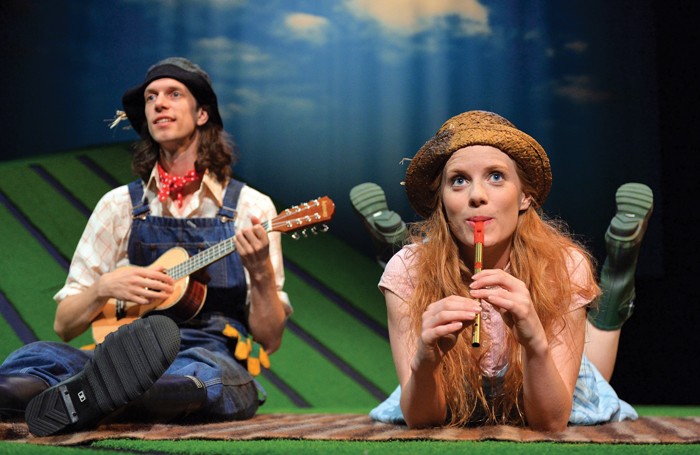 The lovely Muireann Bird stars as Betty O'Barley in the heart warming show The Scarecrows' Wedding based on the much loved book by Julia Donaldson and Axel Scheffler.
The innovative Scamp Theatre bring this children's show to life with the gorgeous set and songs that are "beautifully sung" by Muireann Bird who has "a smile that lights up the room." The performance is as captivating and memorable as the bestselling book and is not to be missed!
The Scarecrows' Wedding is suitable for ages 3+ and will be touring until the end of November.
For more information on dates and bookings please see: http://www.scamptheatre.com/production/the-scarecrows-wedding