MALACHY McKENNA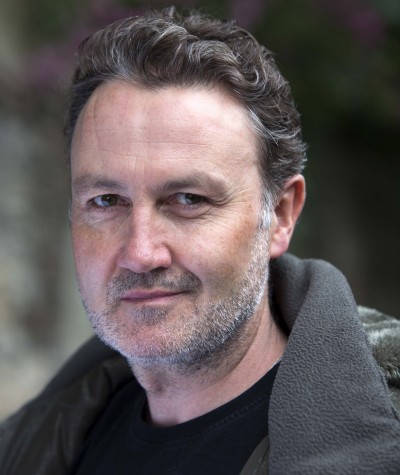 MALACHY MCKENNA – WRITING BIOGRAPHY
A member of the Writers Guild of Ireland, Malachy graduated from NUI Galway with an honours degree in English and History and a Post Graduate Diploma in Communications. He trained as an actor at the Focus Stanislavski Studio, Dublin under the late Deirdre O' Connell who founded the Focus Theatre, having studied at the Actors' Studio, New York.
Malachy won the 2014 P. J. O' Connor Radio Drama Award for his radio play, 'The Quiet Land' (Described as "a masterpiece of hint and intimation" it is available free on a podcast on RTE Radio Drama on One.) He has just completed the stage version of the play.
He has also co-written 'Water Pressure,' a play for teenagers based on the short story of the same title, by Conor Bowman. It is intended to stage this play in 2015.
Malachy's first play, 'Tillsonburg' won the Stewart Parker Trust Literary Award having premiered at the Focus Theatre, Dublin. 'Tillsonburg' has had several Irish tours, it had its North American premiere with the Canadian Stage Company, Toronto and has had several lengthy runs in Rep in Arad state theatre Romania.
'Tillsonburg' is published by Methuen Press in the collection; 'The Tiger in Winter.'
Malachy recently completed his first horror film 'Black Convent' which is in development with both a Los Angeles based producer and director.
He is currently writing a Christmas based film script, 'A Canoe For Christmas.'
In 2008 Malachy co-wrote 'MacBecks' a comedy musical, with Gary Cooke (of Irish Apres Match) which premiered in the Olympia Theatre, Dublin in January 2009 and transferred to the Cork Opera House. Malachy also co-wrote the 2008 Pantomime 'Cinderella' for the Gaiety theatre and 'Jack and The Beanstalk' for the Gaiety 2010 pantomime season.
Malachy is included in a recent published anthology of RTE Radio's Sunday Miscellany for his story 'The Divinity of Rivers.'
Further information available on request.
He is also currently working with an illustrator for two children's books that he has written, namely: 'Ava and the Acorn' and 'Numpleytown.'