DOMHNALL O'DONOGHUE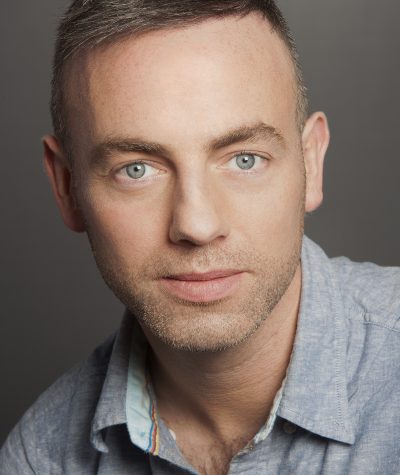 Hailing from Navan, Domhnall is a graduate of the Bachelor in Acting Studies Programme, Trinity College Dublin, later completing a Master's in Screenwriting at Dún Laoghaire IADT. He now works as a journalist, actor, author, screenwriter, and arts mentor.
For four years, Domhnall has enjoyed the responsibility of being Assistant Editor at Irish Tatler Man, a title that won Consumer Magazine of the Year '15/16. Thanks to this role, he interviewed a host of high-profile names such as Tommy Hilfiger, Kevin Spacey, Chris Pine, Jacques Villeneuve, David Gandy and Dynamo.
The Irish Independent, The Irish Times, Woman's Way, The Gloss, Social & Personal Weddings and Irish Brides Magazine, amongst many others, have published Domhnall's work. He is currently Assistant Editor for trade magazine Futura and is also a regular contributor to many other media outlets, notably Today FM and TV3's Ireland AM.
Tirgearr Publishing released Domhnall's first novel, Sister Agatha: The World's Oldest Serial Killer, in late 2016. The comedy quickly became a number one bestseller on Amazon and received great critical acclaim ("Beautifully written. With Sister Agatha, surely he has secured himself as a one to watch in contemporary Irish literature. We loved it." – Woman's Way, Book of the Week).
As a screenwriter, Domhnall has developed a handful of projects with various production companies such as Blinder, The Comedy Unit, Screentime Shinawil, Tyrone and Firebrand . He co-wrote the short, A Clown's Requiem, which was the recipient of funding from the IFB and premièred at the Galway Film Fleadh.
As an actor, Domhnall has collaborated with some of the country's main theatres companies, markedly the Abbey & Peacock theatres. Screen credits include The Escapist, The Clinic, and The Tudors. He played the role of Liam McGuire in the long-running Bulmer's campaign and has been appearing as Pádraig in TG4's award-winning series Ros na Rún for five seasons. He made his presenting début alongside Jennifer Maguire, filming a pilot for a game show.
With Co-operation Ireland, a peace-building charity, Domhnall works as an arts mentor. As a result of this work, he met Queen Elizabeth and President Higgins in Belfast in 2012.